"Cibola is one of the few companies out there that will maximize quality to every client and provide reliability above and beyond what is expected."
First impressions count.  Scott's service with the United States Marine Corps, where he served two tours of duty in Iraq, was pivotal in his career.  In recognition of his outstanding service Scott was promoted from a support role for his communications team to Sergeant, leading all communications operations for his base.  Scott is all about how communication impacts first impressions.
Scott joined Cibola as a Control Systems Programmer and Engineer, where his experience leading teams is especially valuable. Scott emphasizes the importance of teamwork: "What makes us successful is how we work together.  Everyone at Cibola has a specific role, and that role is carried out with confidence, precision and excellence.  This allows to fulfill our commitments to each other, and to deliver excellent service to Cibola's Clients."
We only have one chance to make a great first impression. Scott brings this perspective to the software challenge he enjoys most: designing graphical user interfaces. His rich background, working with people of myriad disciplines, experiences and traditions, has provided Scott with a proven foundation for creating exceptional user experiences.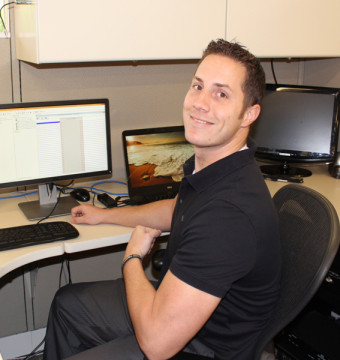 Scott Stetzko
Control Systems Programmer/Engineer
Joined Cibola: 2015
Education & Credentials
Bachelor of Science, Computer Science
California State University, Fullerton
Crestron Programming
Crestron Smart Graphics
CompTIA Security +
Biamp Tesira-forte Certified
Did You Know?
Scott is a collector of antique and modern-day war gear and is very involved with the local veteran community.