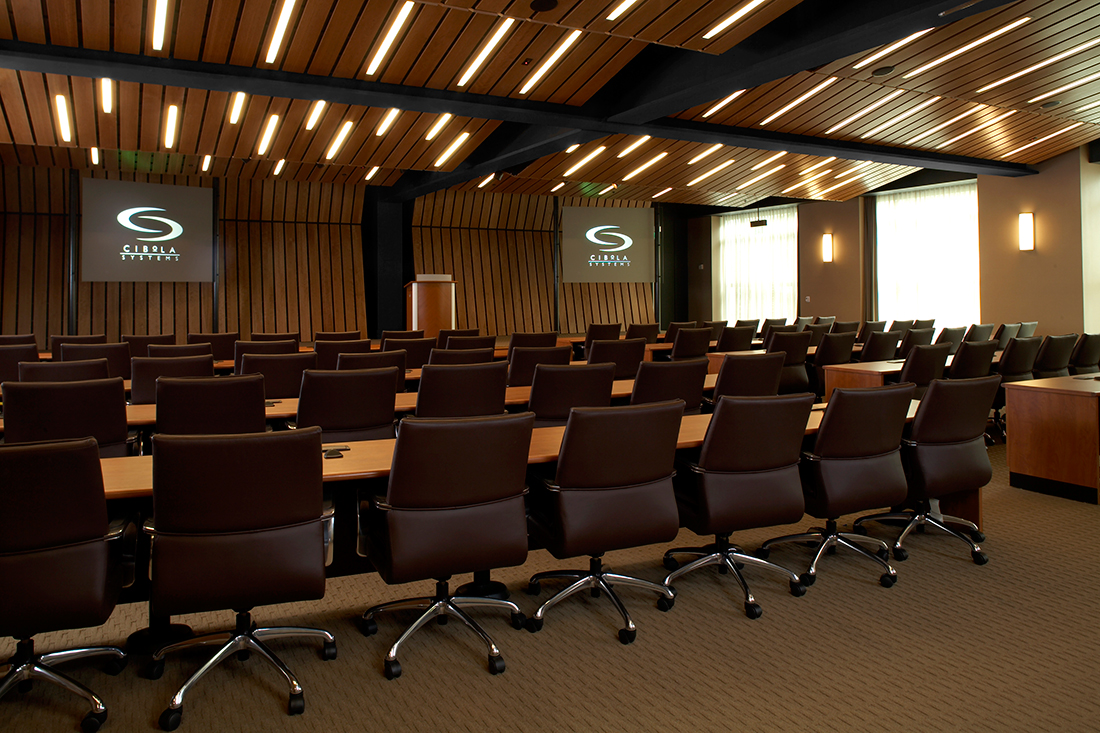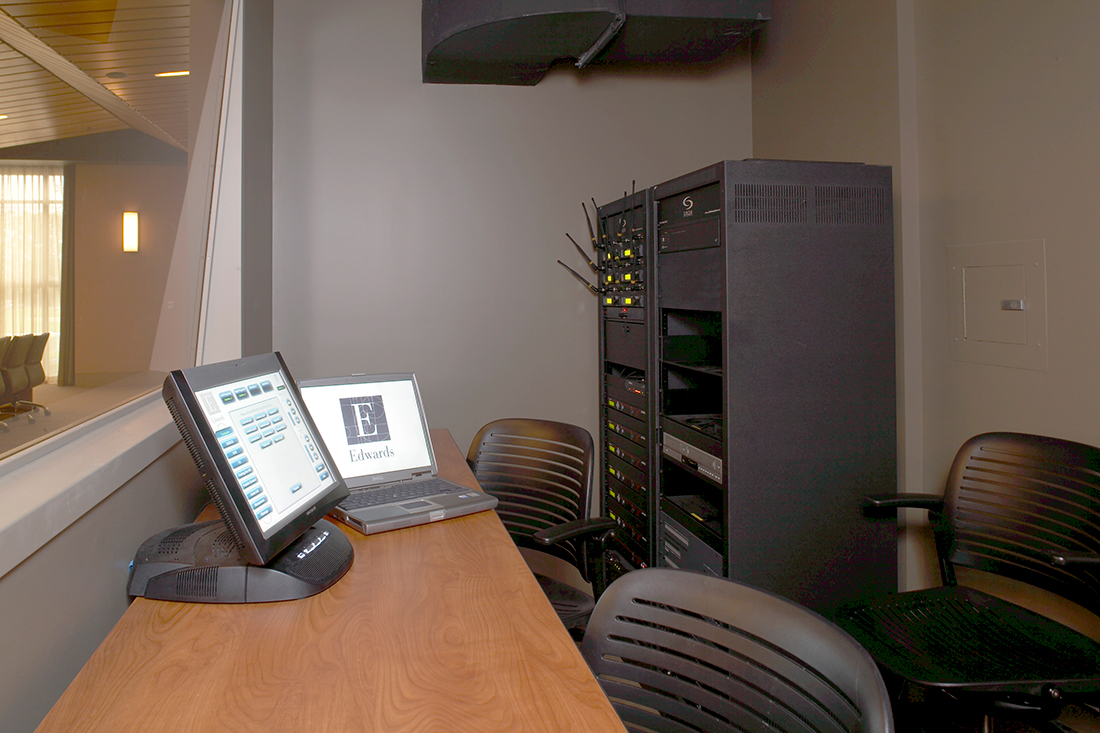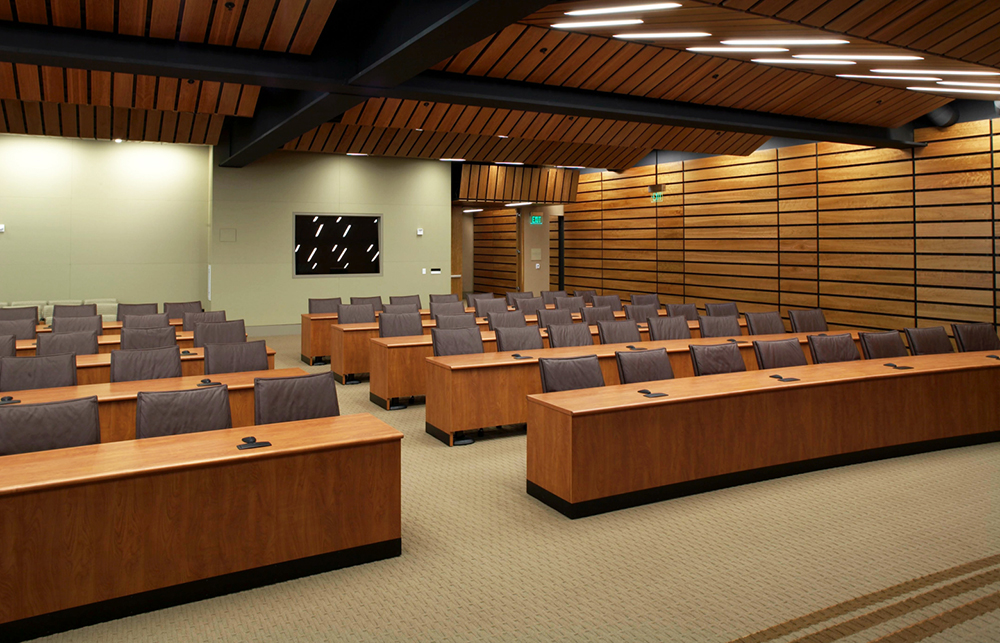 The Challenge
INCREASE PRODUCT KNOWLEDGE. Create a dedicated space for educating physicians, training sales professionals and cultivating investors.
Design Elements
Warm wood surfaces and inviting earth tones greet visitors in this 100-seat facility. Concentric table seating focuses audience attention forward, while permitting participants to comfortably see and interact with each other. Articulated ceilings and walls, in tandem with audience-facing illumination, provide visual and acoustic intimacy. The highly structured meeting space can be used for presentations, training seminars or panel discussions with equal ease.
AV Tools and Solutions
The conference center offers dynamic tools for collaboration on products for heart valve disease, vascular disease and critical care technologies. Video and live presentations have rear control room support. Images are presented on dramatic twin glass 'floating' displays. Data presentations from laptop computers originate from inputs at two lectern locations, at the front audience tables or in the control room. Forty audience microphones assure full interaction between meeting participants and presenters.
Case Study
Edwards Lifesciences Conference Center
Irvine
Key Element: A dedicated meeting space offering an array of AV tools for collaborating on new medical technologies, including product development for heart valve disease, vascular disease, and critical care.
Architect: Studio SA
AV Consultant and Integrator: Cibola Systems