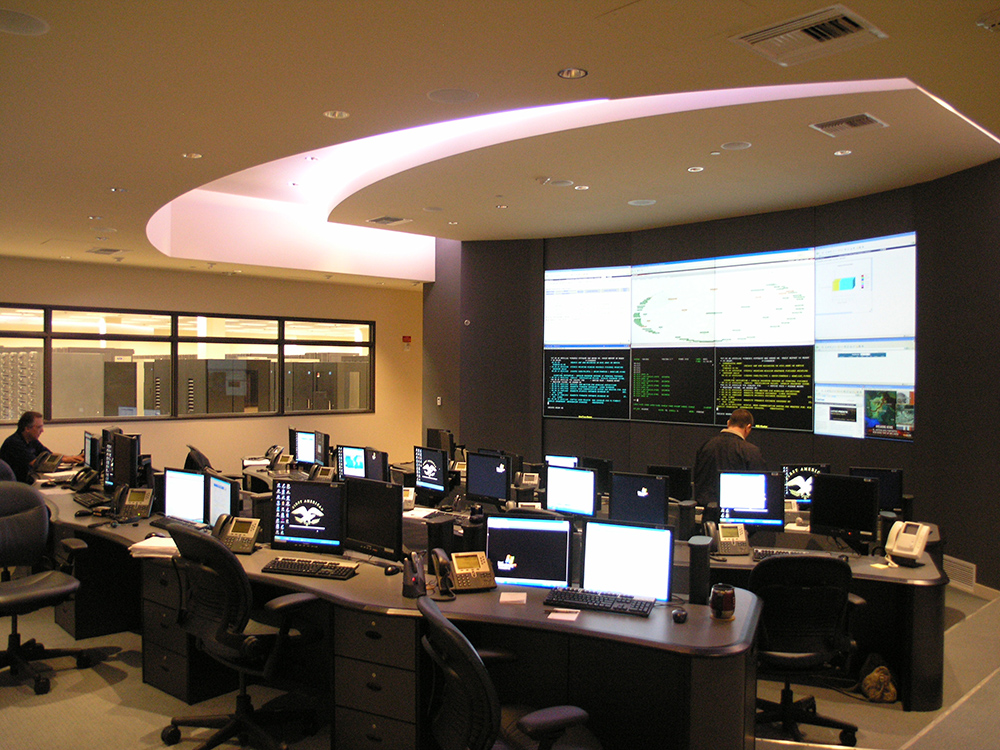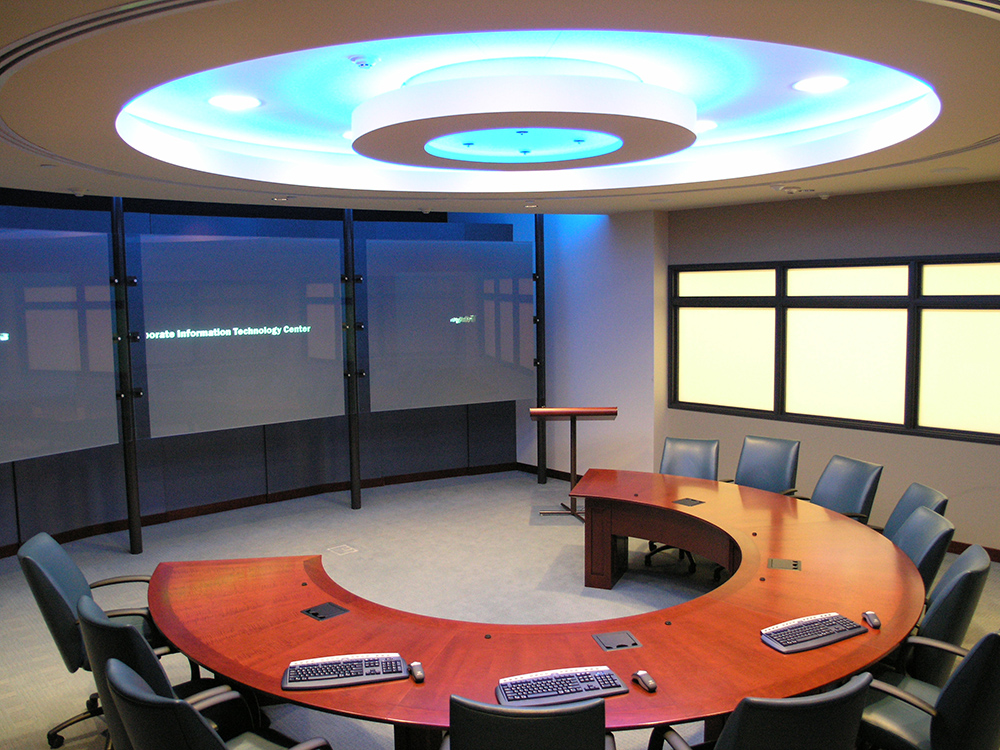 The Challenge
ENHANCE GLOBAL CLIENT SERVICES. Design a NOC capable of monitoring hundreds of applications running on thousands of devices serving tens of thousands of global end-users. Incorporate an adjacent room for top-tier client presentations and visibility to the NOC and data center floor.
Design Elements
The NOC seats sixteen at fixed custom consoles, with inputs for up to three data displays at each position. A raked floor permits unobstructed views of images on the data wall. Operations are viewable from the Demo Room, where clients, prospects, financial analysts and technology partners gather. Viewing windows between the rooms may be changed from opaque to transparent to increase privacy, and reduce distractions.
AV Tools and Solutions
Composed of eight 67" rear projection cubes, the NOC data wall can draw from any of twelve sources, ranging from news feeds to videoconferences to networked PCs. It also may span a single image across any number of screens. In the Demo Room, video and laptop sources display on three floating glass panels. Integrated microphones support audio teleconferencing, and an assisted listening system reinforces sound for the hearing impaired. The remote control system provides presenters with a simple interface, minimizing the need for a separate operator.
Case Study
First American Data Center
Santa Ana
Key Element : Eight 67" rear projection cubes enable the monitoring of hundreds of applications running on thousands of devices.
Architect : Robert R. Coffee, Architect & Associates
AV Consultant and Integrator : Cibola Systems
First American Corporation video