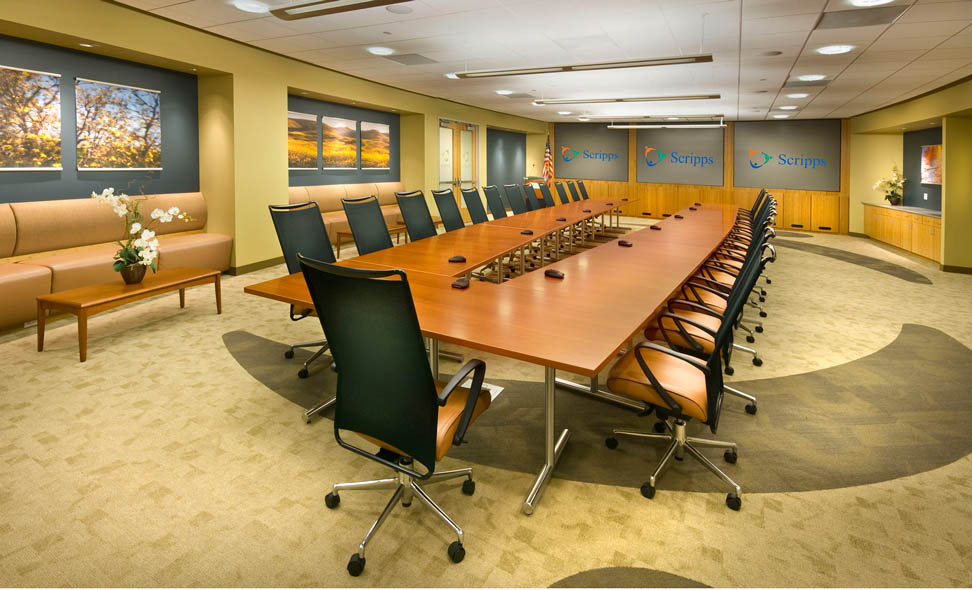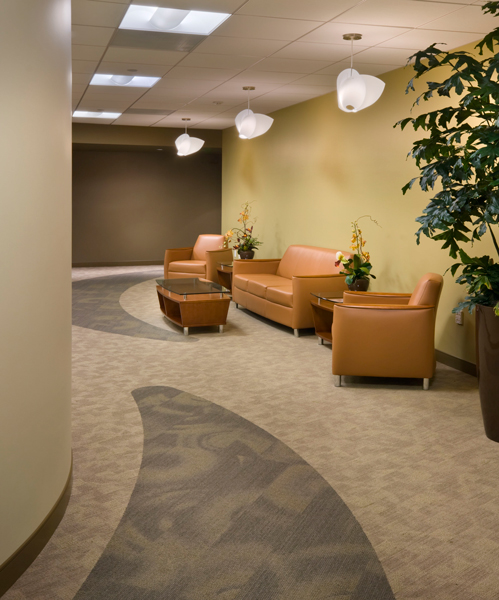 The Challenge
ENHANCE EXECUTIVE MEETINGS AND EMERGENCY PREPAREDNESS. Provide comprehensive AV communications tools in the Boardroom, which also serves as the health system's Emergency Command Center
Design Elements
With extensive input from the health system CEO, this center was designed as the leadership hub serving four acute care hospitals on five campuses. The Boardroom/Command Center seats participants at a movable table for 30, and perimeter seating extends the room capacity to 55. A food service station supports lengthy work sessions, and ample storage is provided for emergency management equipment. Room finishes are uncluttered to provide a neutral background for videoconferencing and data collaboration.
AV Tools and Solutions
Three 120-inch diagonal rear projection screens maximize display clarity in the deep, low ceilinged room. In an emergency, the three projection systems might simultaneously display live news feeds, statistical data from a PC, and a videoconference. Laptop and phone connectivity at the table provide flexibility for emergency operations. Hospital executives, physicians, and off-site emergency can join meetings via audio or video teleconferencing, and voice lift technology allows all participants to hear and be heard when the room is fully occupied.
Case Study
Scripps Health Boardroom/Emergency Command Center
San Diego
Key Element: A multipurpose boardroom that easily transforms into an Emergency Command Center and leadership hub for four acute care hospitals.
Architect: Leary Childs Mascari Warner, San Diego
AV Consultant and Integrator: Cibola Systems