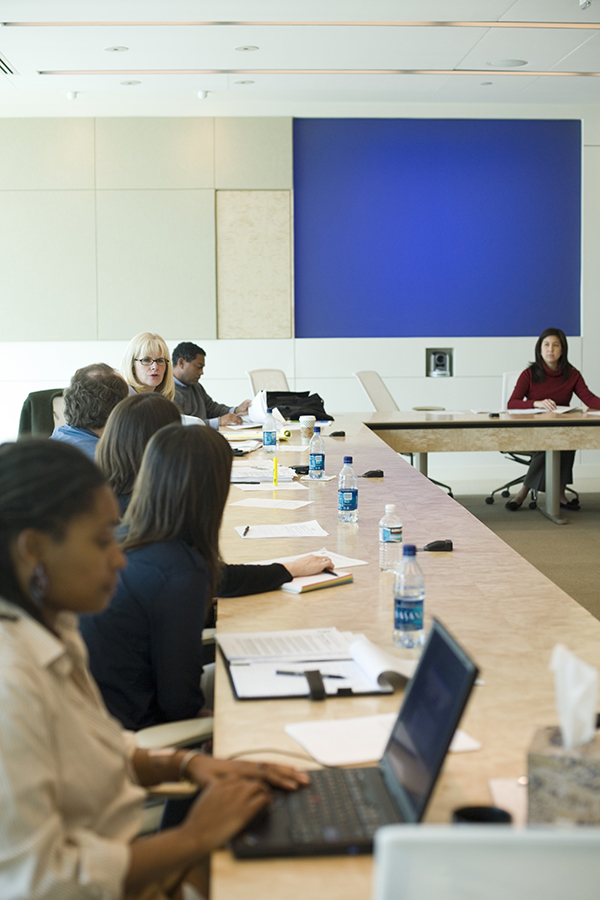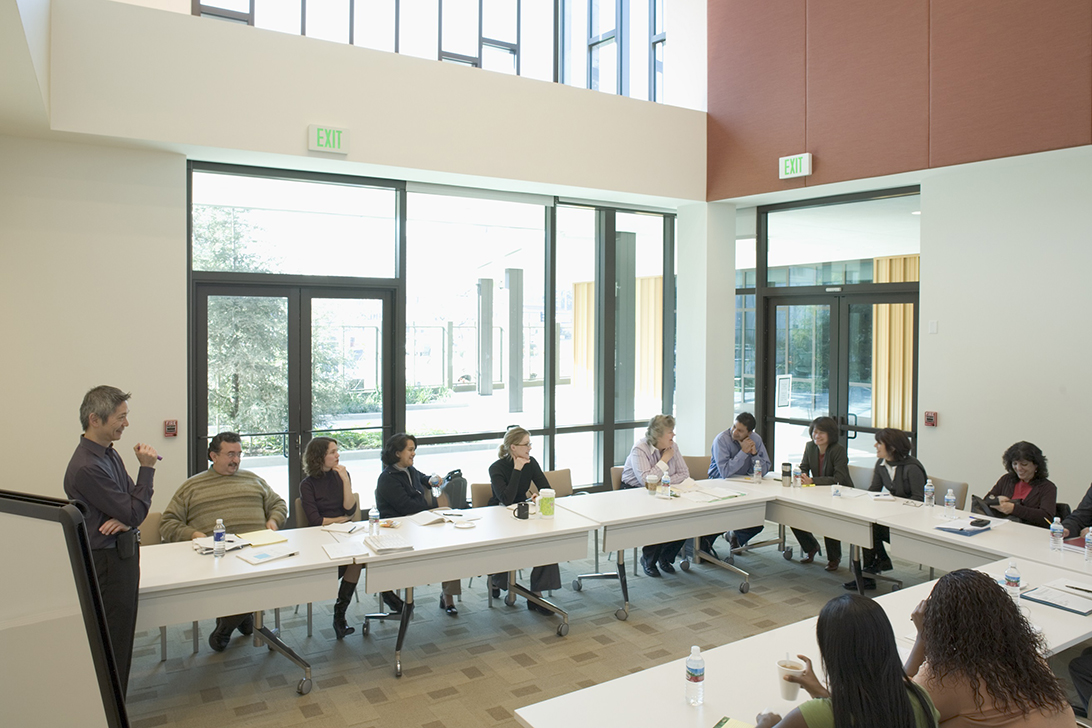 The Challenge
IMPROVE THE HEALTH OF ALL CALIFORNIANS. Establish a statewide headquarters for philanthropic work and create the Center for Healthy Communities, building leadership and capacity within the nonprofit health sector to mobilize communities for social change.
Design Elements
Each meeting room includes large windows and courtyard access, allowing meetings to spill outdoors. Visitors use the collegial environment for extended work sessions and informal interaction. Yosemite Hall seats up to 375 people in a theater configuration; and may also be divided for more intimate workshops. Close proximity of break out rooms, dining areas, and a business center make the Center for Healthy Communities a full-service destination.
AV Tools and Solutions
Presentations, receptions, symposia, and training are among many functions the conference center supports. Ten rooms are equipped with visual displays, voice amplification, media distribution and remote control systems. At the hub, Yosemite Hall supports large scale meetings with a portable stage, dual screens, and microphones for presenters and the audience. Videoconferencing brings in colleagues from distant locales. Audio and web conferencing takes critical events to wider audiences. And simultaneous interpretation invites all visitors to actively participate.
Case Study
The California Endowment Center for Healthy Communities
Los Angeles
Key Element: Ten rooms specifically designed to foster leadership and spur social change in the nonprofit health sector.
Architect: Rios Clementi Hale Studios AECOM House & Robertson Architects
AV Consultant and Integrator: Cibola Systems
Center for Healthy Communities Video