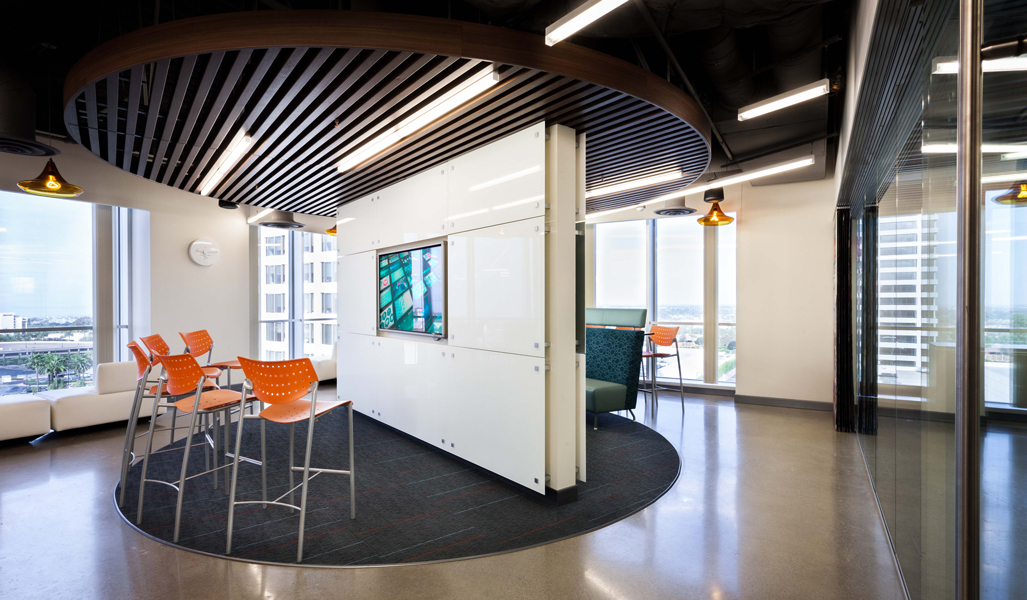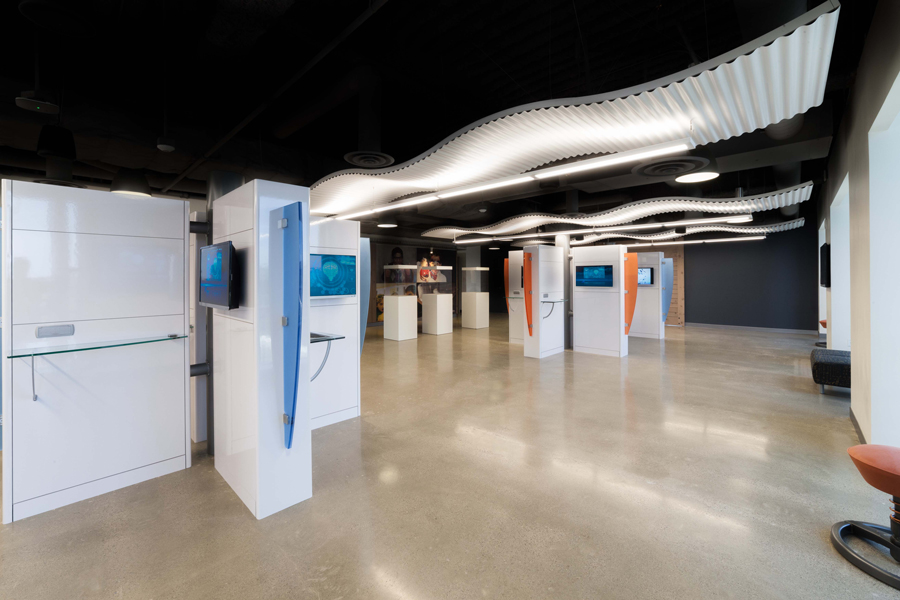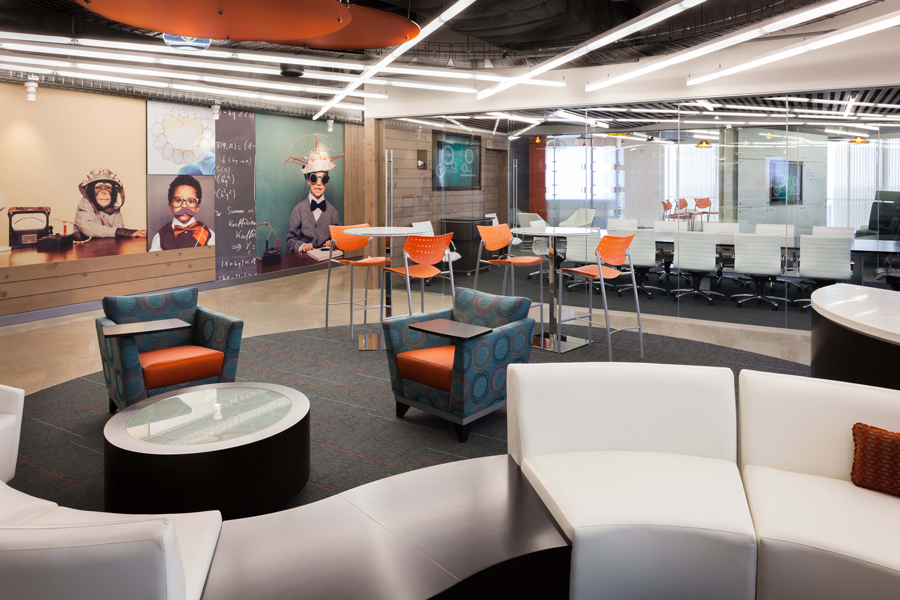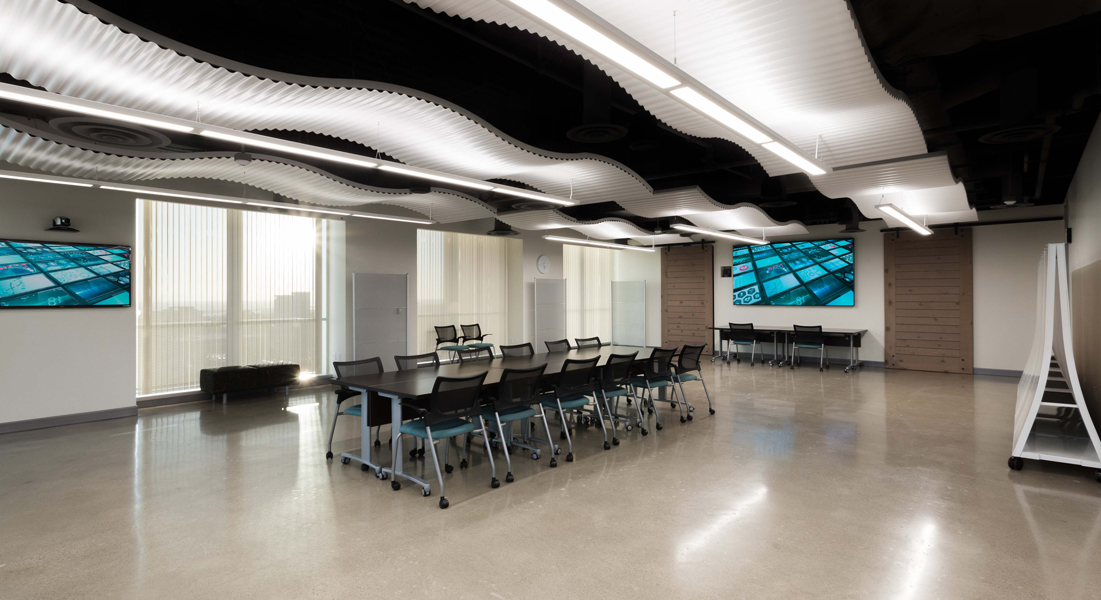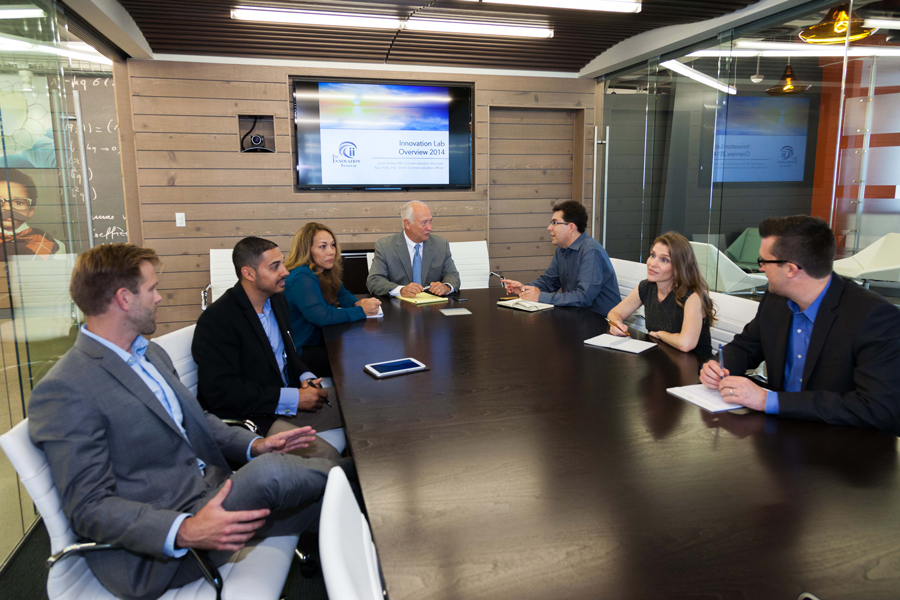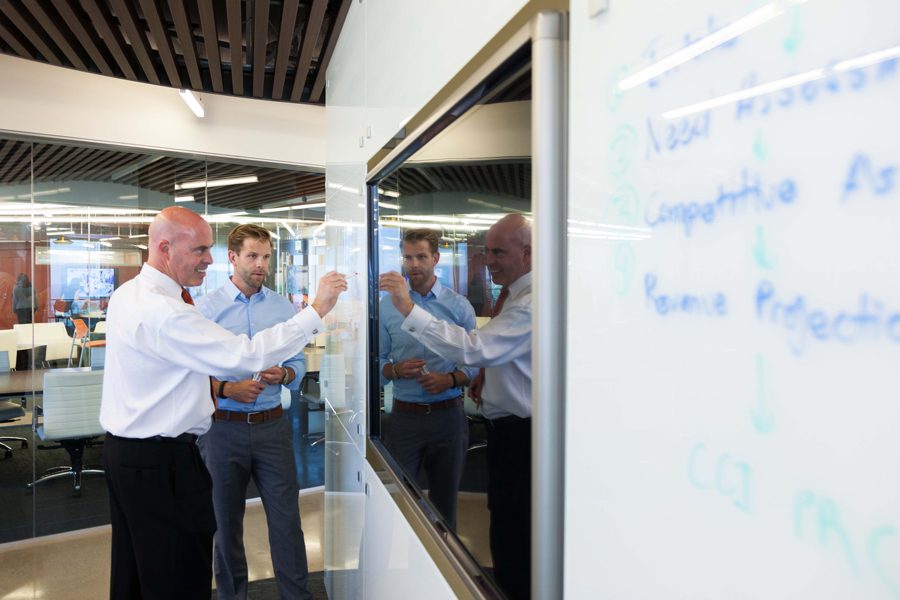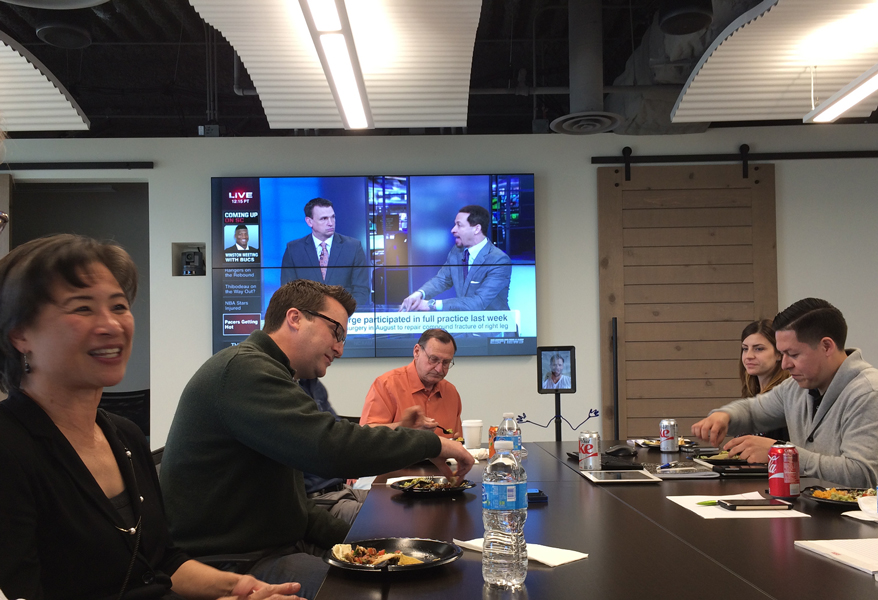 ENVIRONMENT:
The Innovation Lab's single floor is surrounded by floor to ceiling windows, orienting expansive collaboration areas toward the ocean, and confidential workspaces toward the mountains. The open areas flow from one creative zone to another, with highly adaptable furnishings being constantly reconfigured by the community of investors, clients and friends who use the space weekly.  Color coordination of ceiling systems blends texture and technology into a subtle transition between spaces.   Generous use of glass on vertical surfaces compliments the views, while a variety of ceiling treatments enhance acoustics and conceal technical infrastructure.
TECHNOLOGY:
A unified approach to AV systems in each of the eight work zones allows the Innovation Lab to perform equally well as a large conference venue and intensive project team workspace. Images can be displayed at a local source, or distributed to more than a dozen screens, including a four-screen video wall. Social media applications along with live and pre-recorded audio can also be shared across these zones. Video seamlessly connects local teams with collaborators across the nation, such as Cleveland Clinic Innovations. Touch screens allow design renderings to be viewed and edited in real time during team meetings. And a quiet zone with sound masking technology not only provides space to unplug, but also to simulate more efficient and effective healing environments in alignment with the Pebble Project. With the recent addition of a telepresence robot and innovation management software, the Lab's technology platform enables global collaboration with fellow healthcare visionaries.
Case Study
The Innovation Institute
Newport Beach, CA
Key Element: A highly interactive environment where health care professionals can explore, and develop, innovative products for health and wellness.
Design & Construction Team: Petra ICS, HDC, Montanio Design Group, DJW Architect
A/V Consultant and Integrator:  Cibola Systems