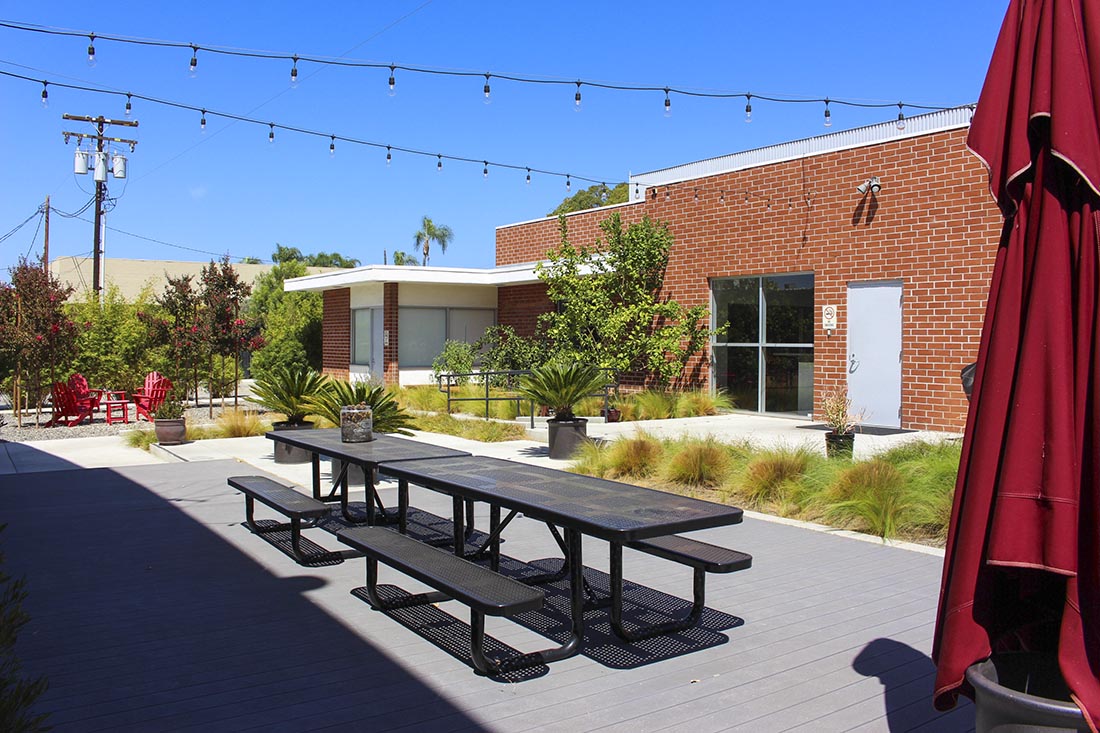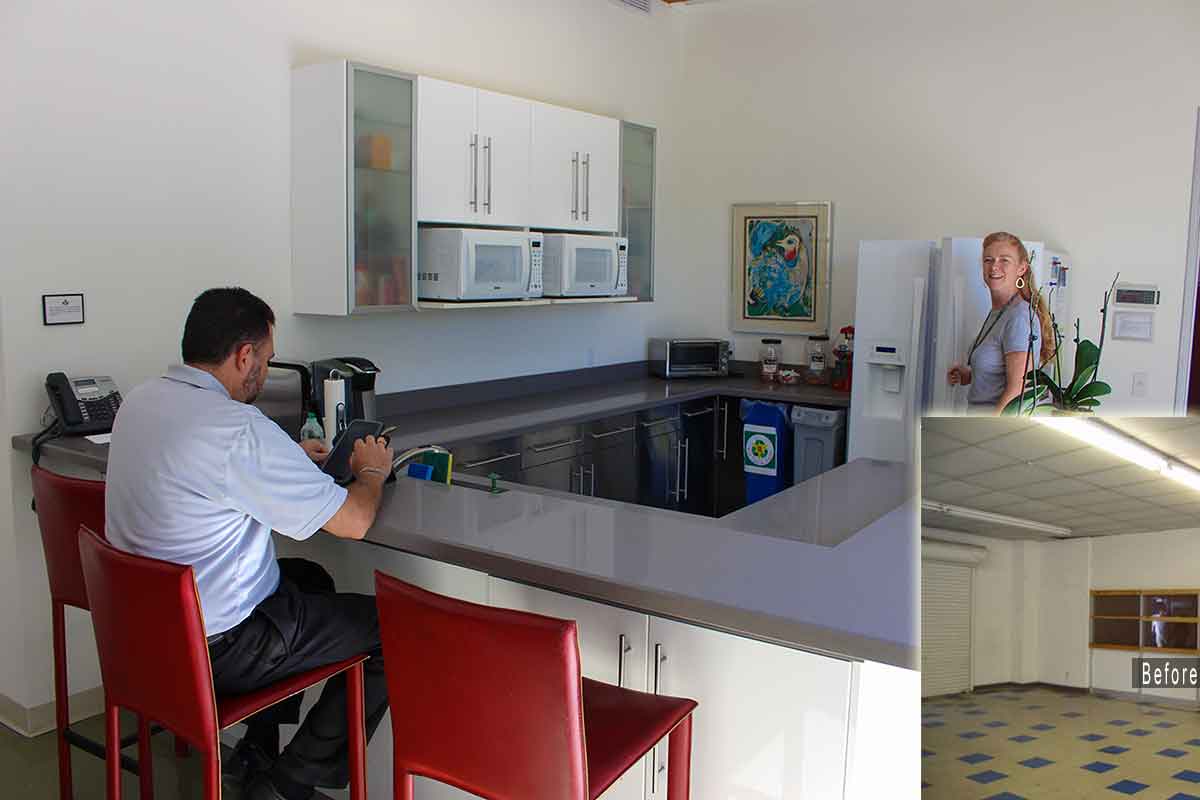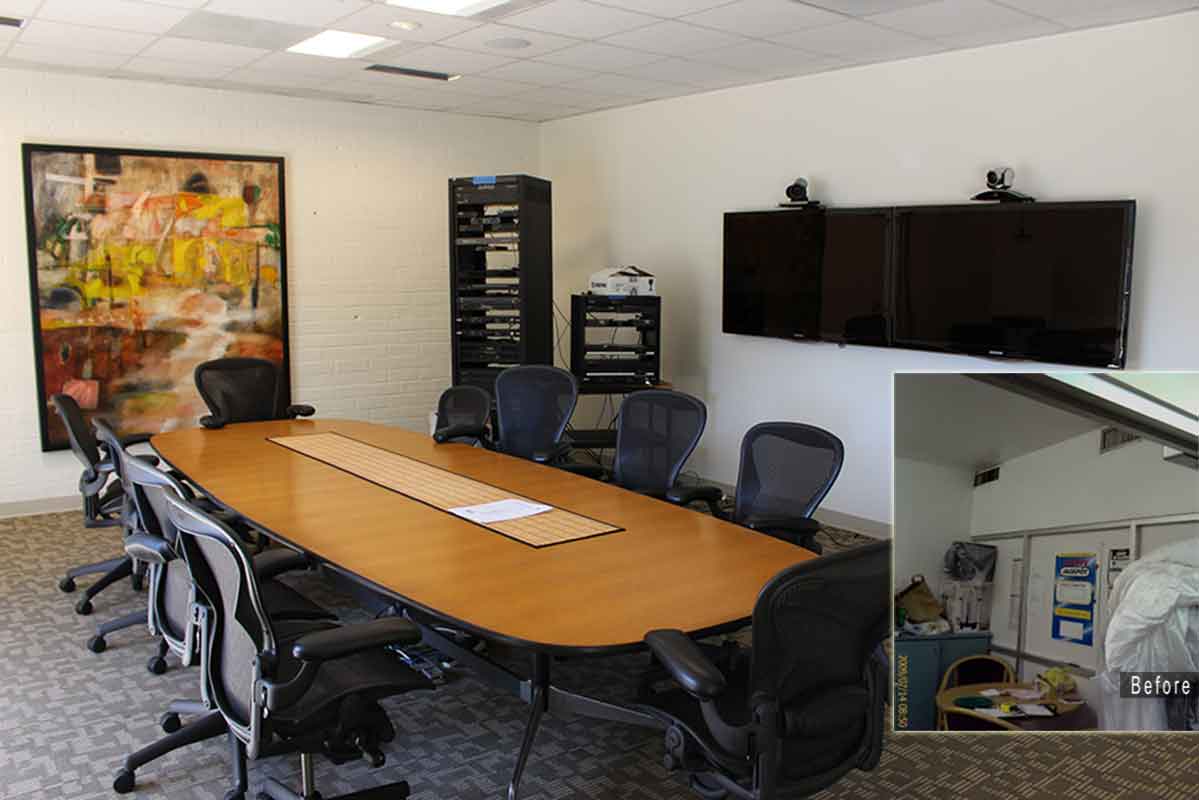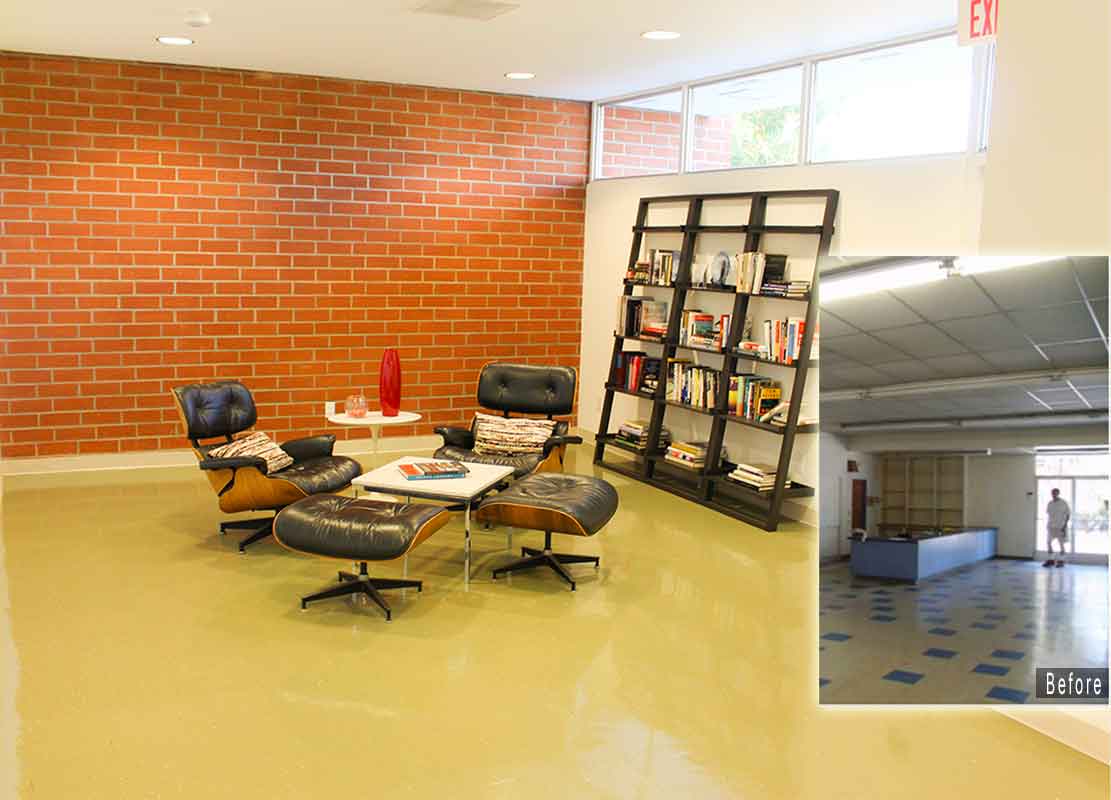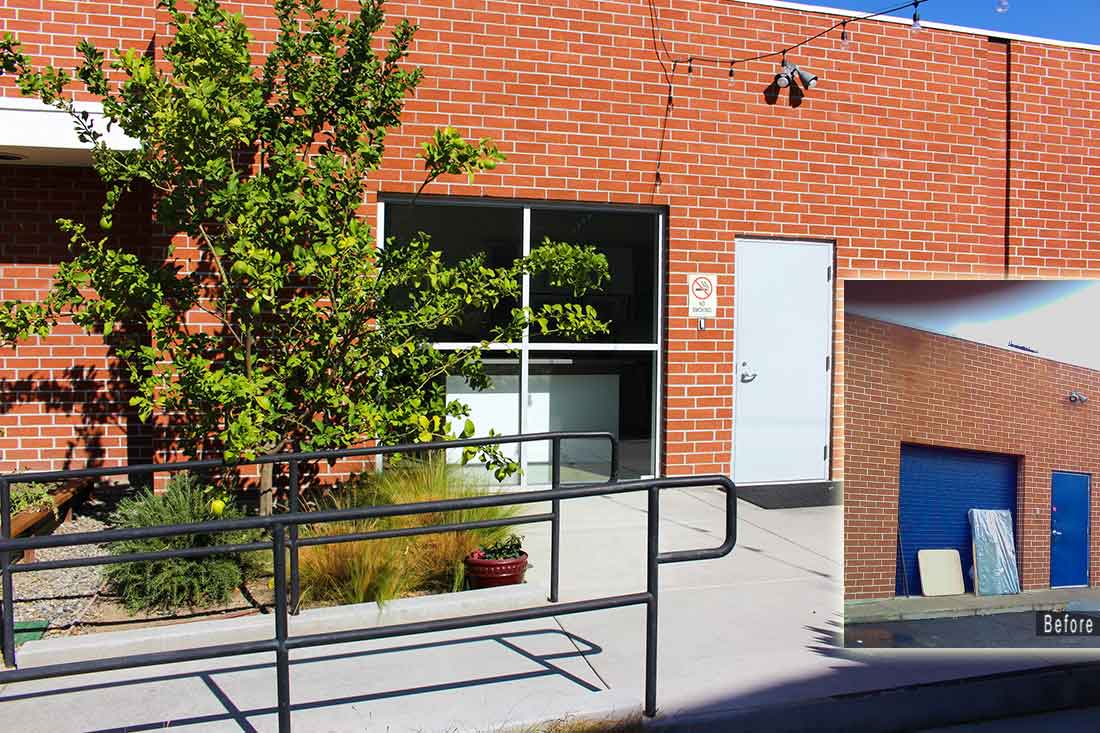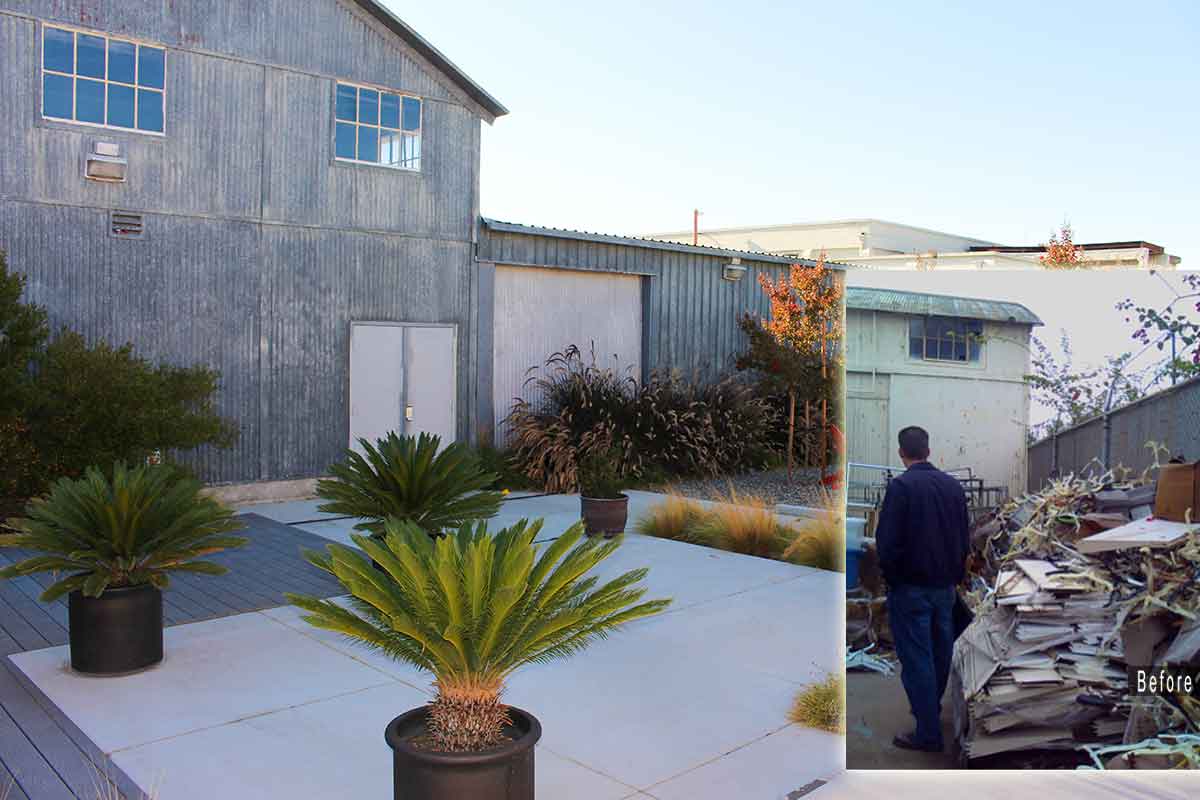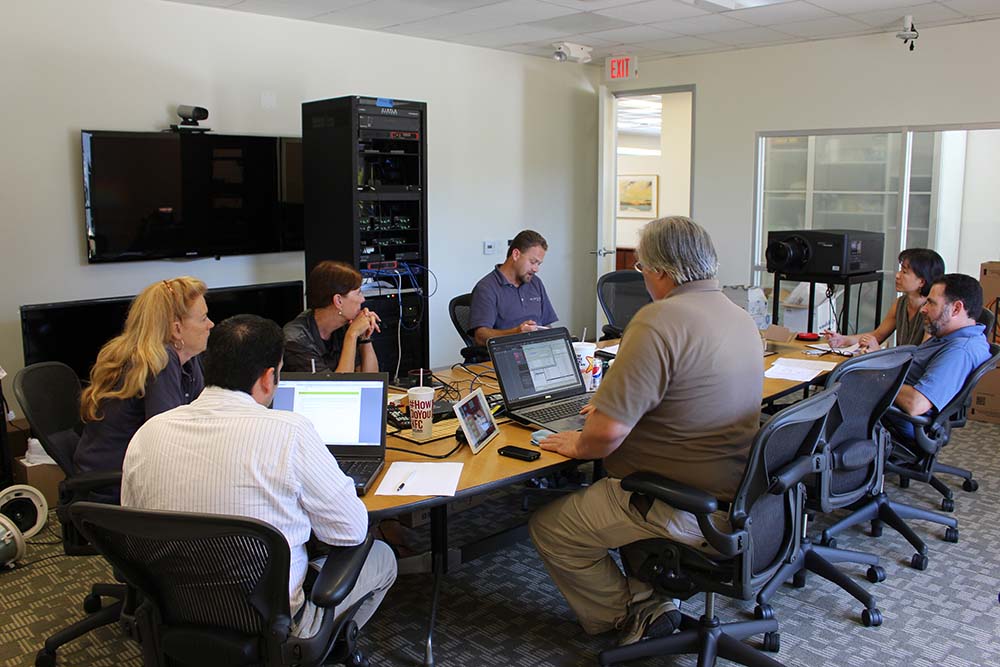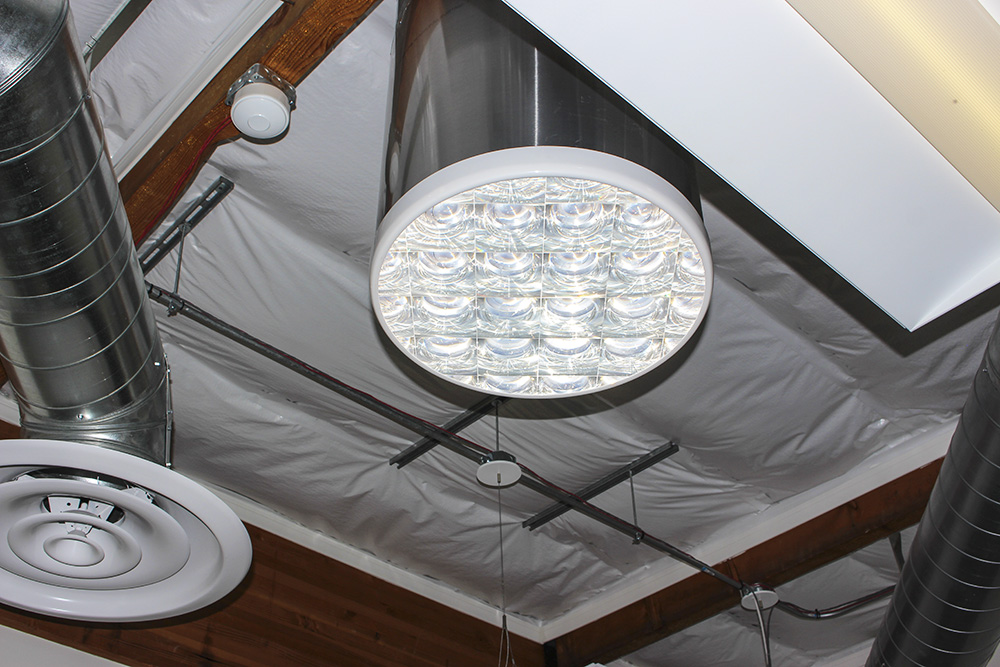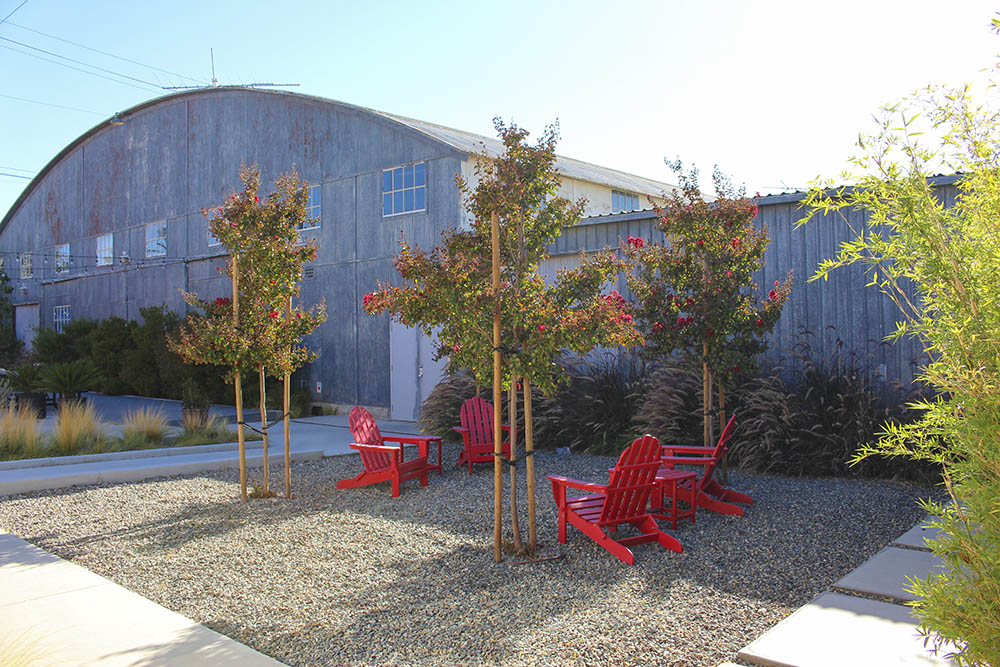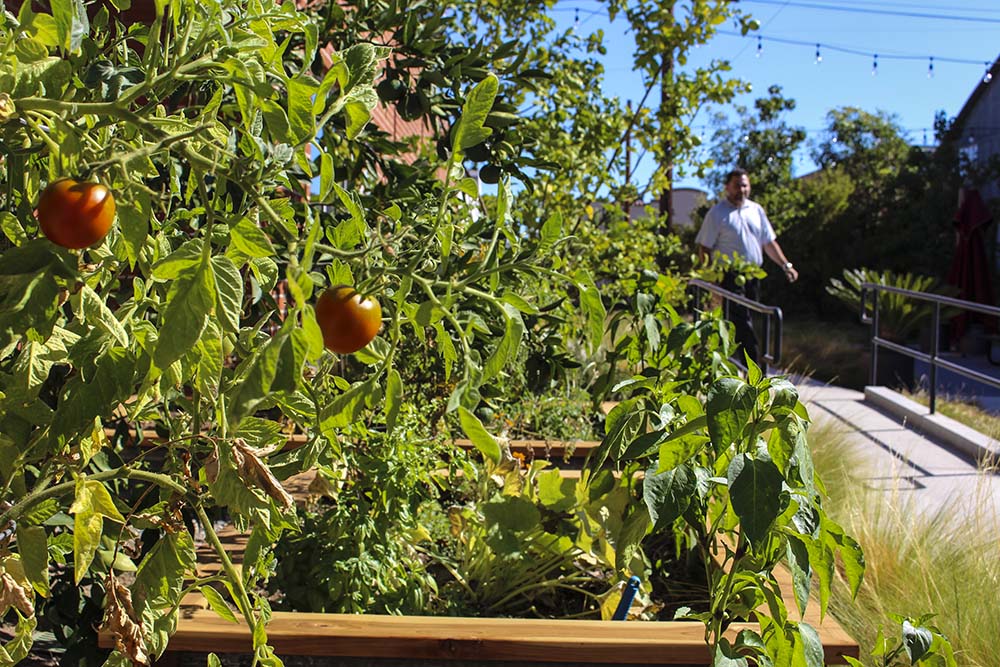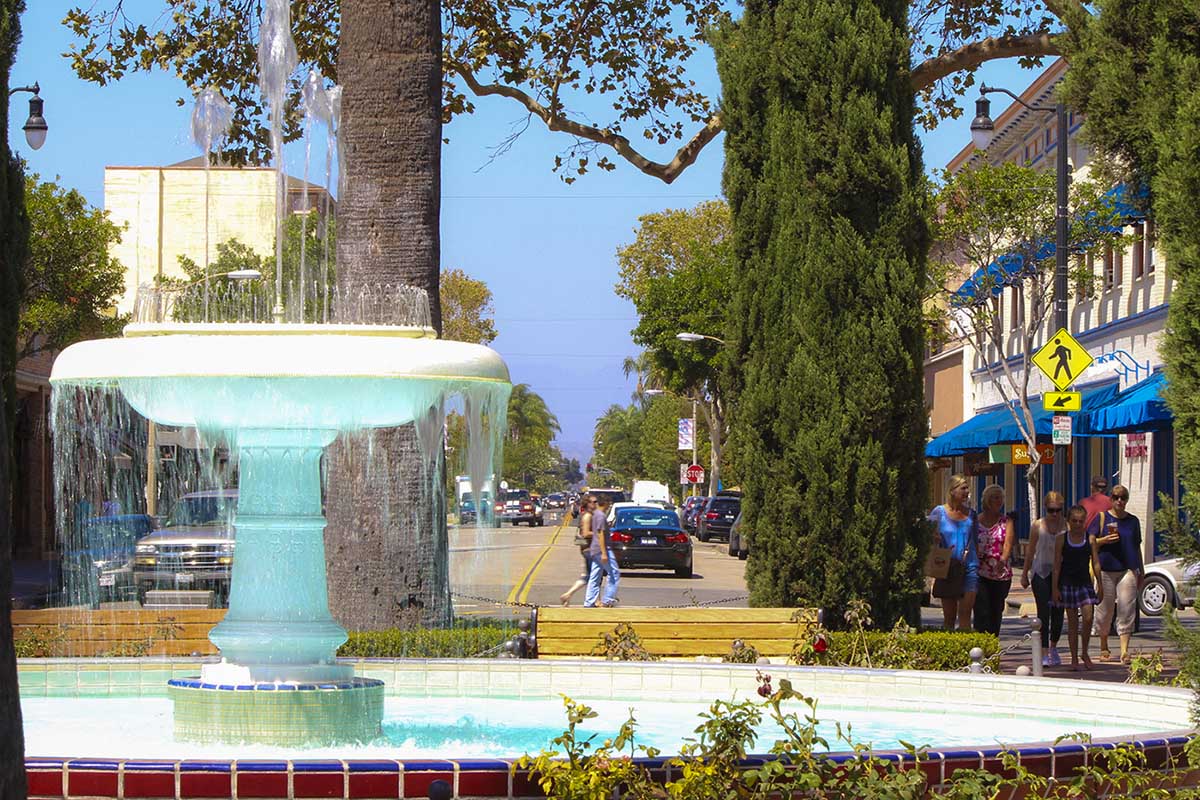 Urban Transformation: Cibola Creates a Place to do Our Best Work.
THE CHALLENGE
Although Cibola's previous offices and engineering labs were adequate, we dreamed of making them much more: a space to try new ideas, welcome Clients and colleagues, practice a sustainable workplace, and enjoy a vibrant urban community with public transportation. With the generous help of many partners, Cibola's headquarters in Orange far exceeds those expectations.
DESIGN ELEMENTS
Cibola discovered an ideal location to support the firm's consulting, engineering and implementation practices: two buildings on 1.2 acres in the Orange historical district, just one block from the train station and three blocks from a thriving downtown district. Unfortunately the former thrift store and food bank posed a number of issues. The office building needed a complete interior demolition and rebuild, while an unknown railroad encroachment required removal of one structural bay from the circa 1947 warehouse. Fortunately, attaining our LEED Silver designation was less challenging thanks to the design team's ingenuity.
THE RESULT
Cibola's LEED Silver designation repaid the cost of certification within 18 months. Skylights, daylight sensors and automated shading combined to reduce electrical costs by half in the first year. Cisterns that harvest rain water and drought-resistant plants also reduced water consumption 75%, without sacrificing the fruit and vegetable harvest in our consumable garden. Cibola's commitment to virtual meetings and carpooling have further reduced the firm's carbon footprint. These efforts were rewarded when Cibola received one of only 16 CoolCalifornia small business awards in 2012.
This corner that Cibola calls "Cypress Almond" is the firm's learning lab and cultural hub. Whether building a prototype in the Library, testing software in the Lab, brainstorming in the Conference Room, or roasting hot dogs on the Deck, there is plenty of room to create and experiment. This has truly become the place that enables Cibola's team to do our best work.
Cibola's campus also welcomes regular visitors. From the beginning, we committed to opening both buildings to community and philanthropic events. Past gatherings include a book signing to support literacy, a health system retreat, continuing education courses for the architectural community, and a horror movie shot by Chapman film school students. We would enjoy welcoming you, too. Please contact us to arrange a visit.
Case Study
Cibola Systems Office and Engineering Lab
Orange, CA
Key Element: Transform a former thrift store into a sustainable urban workplace
Consulting Architect: Susan Secoy Jensen, AIA
General Contractor: Howard Building Corporation
AV Consultant and Integrator: Cibola Systems