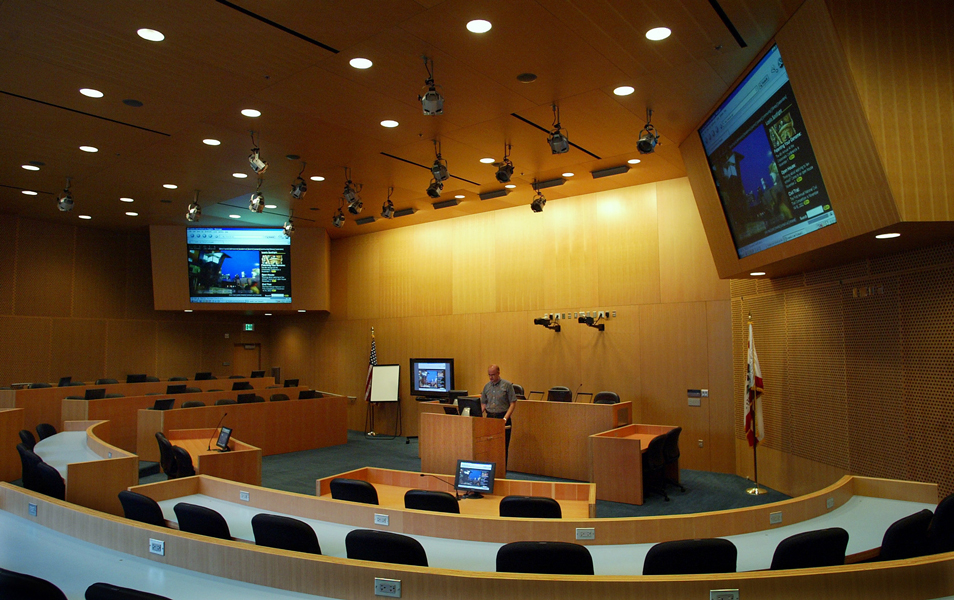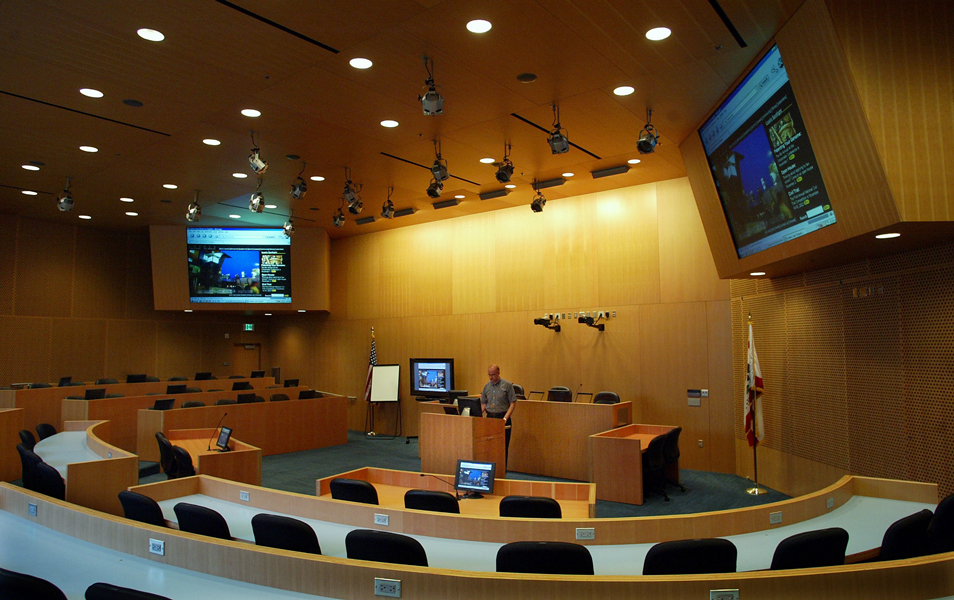 THE CHALLENGE
ACCELERATE STUDENTS' ADVOCACY SKILLS. Maintain Loyola Law School's position as a top trial advocacy school by using media-based learning tools, while also introducing new trial technologies to future litigators.
DESIGN ELEMENTS
World-class architecture creates a high-profile environment for both regular classes and special events. Integrated microphones, cameras and LCD displays simulate the Courtroom of the Future. Special lighting and acoustic treatments enhance multimedia trial exhibits, distance learning, and live broadcast. All areas are designed to balance optimal real-time communication with high quality recording.
AV TOOLS AND SOLUTIONS
Each room sends signals to a Control Center for digital voice and image capture. Faculty is provided remote access to these recordings, to critique and annotate before sending to students. The system infrastructure also supports web streaming of classes and special events.
Case Study
Loyola Law School, Girardi Advocacy Center
Los Angeles
Key Element: Courtrooms, classrooms and studios featuring new trial technologies to teach the lawyers of tomorrow.
Architect: Frank Gehry, LLP
AV Consultant: Cibola Systems